The commitments of our Oséclore brand
1. To offer unbeatable value for money.
Our ultimate goal is to make this menstrual panty revolution accessible to as many women as possible. This is achieved through a very affordable price, starting at only 19€ per unit and less than 17€ per piece in our packs of two panties. These prices don't stop us from offering high quality menstrual panties made of ecological fabrics in organic cotton certified GOTS. Additionally our panties are OEKO TEX Standard 100® certified, which guarantees a healthy product, respectful of both the planet and your intimacy.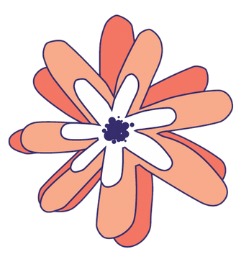 2. To act in an eco-friendly manner.
Yes, by replacing your disposable pads and tampons with pretty, washable and therefore reusable panties, it goes without saying that, to the delight of the planet, you will considerably reduce your waste! And as Oséclore is committed to going a step further in its ecological approach, the whole eco-responsible aspect has been optimised throughout the production chain of our products:
- First of all, we have chosen to use only GOTS organic cotton. Organic cotton is free of products that are harmful to the skin and to nature and it is more respectful towards the environment with its low polluting cultivation manner. Moreover, organic cotton is more resistant than conventional cotton because its fibres are more resistant to various textile treatments. Our panties are therefore more durable. The polyester used with the organic cotton is recycled. And our PUL and bamboo viscose are OEKO TEX standard 100 certified.

- Regarding the transport of our goods, we send our panties by train and not by plane, which greatly reduces our carbon footprint.
- Finally, our packaging is made of real recycled and recyclable Kraft paper or we offer small reusable zipped pockets to store your panties.
- Last but not least, we are currently working with "Climate Partner" to calculate the carbon footprint of each pair of panties so that it can be offset by financing initiatives that will reduce greenhouse gas emissions. This is a way of promoting actions with strong environmental values.

All these actions allow us to offer products that are truly environmentally friendly without compromising our customers' purchasing power.
3. Reduce the risk of toxic shock.
By allowing blood to flow naturally out of the vagina, you avoid any risk of toxic shock as there is no stagnation of blood in your private area which can provide a medium for bacteria to grow. As a reminder, Toxic Shock Syndrome (TSS) is a rare phenomenon (but increasing in recent years) linked to toxins (bacterial toxin TSST-1) released by certain strains of common bacteria, such as Staphylococcus aureus. In the most severe cases, TSS can lead to limb amputation or death. A study by researchers (**) identified several risk factors, including wearing a tampon for more than 6 hours or at night. No risk of toxic shock when wearing our menstrual panties. Phew!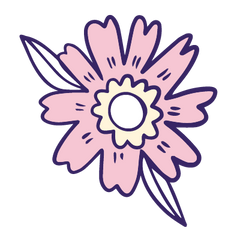 4. Sourcing materials, healthy for skin contact.
In contrast to disposable sanitary protection products full of chemicals, our menstrual panties are free of products that are harmful to the body and therefore perfectly healthy for you. The material in contact with your intimacy is made of GOTS organic cotton and all our materials are OEKO TEX certified and therefore perfectly comply with the European REACH textile standards.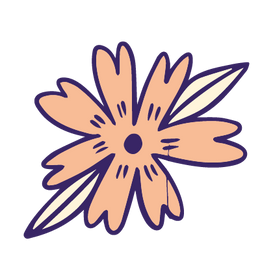 5. Prevent odors and leaks to the max.
Thanks to the different layers of fabric used within the panties (4 layers for our panties) the blood is quickly absorbed by the inner layer of the panties, which avoids any odour, as there is no plastic material in contact with the blood as is the case with pads and tampons. Indeed, the material of our panties in contact with our intimate areas is composed of 95% of organic cotton and not of a majority of polyester (material resulting from oil) which reduces the risk of bad smell compared with other menstrual panties whose lining is not in majority made of cotton. Finally, to reduce the risk of leakage as much as possible, Oséclore has innovated by adding waterproof bias strips all around the thighs. These bias strips repel blood and the seams are not soaked with blood at the end of the day.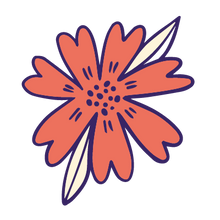 6. To offer an post-purchase service that takes care of you and a helpful ear to listen.
The founder Sophie, places great importance on customer service, especially for a young French company like hers. Having experienced disappointment as a customer of other brands in the past, she does not want to put her customers through that. It is therefore essential for her that the contact with her own customers is constant, positive and fluid. Indeed, for her each customer must be considered in their own right and must be able to deal with a brand that can answer their questions. Sophie is therefore very attentive to your feedback/advice/special wishes that would make your daily life as a woman easier. :)

For that reason, please don't hesitate to contact us here:
info@oseclore.com. We will do our best to respond to your needs as quickly as possible.